The new year is a time for renewal, refreshing and recharging. It is also a time for reflection, and goal setting can be a key factor in manifesting change and growth for the coming year.
In the new year, many people make 'New years Resolutions' a set (or singular) idea or achievement outlined at the start of the year, that they hope to accomplish by the start of the next year. Some examples of these can be starting a new fitness journey, travelling to a new place, or developing a new skill.
Here at space, we strongly believe in setting goals and outlining our aims (and interests) to help us succeed in developing a service that is right for us. We know that we are all individuals; with different backgrounds, skill-sets and achievements; so why not plan some new years resolutions to help us succeed this year!
Over at our Pelham site, we had a look over our existing new years resolution tree that we made in 2022. We removed the leaves that were made with our goals from the previous year, and discarded any leaves that we had completed; creating new ones with fresh goals to place on for the year ahead!
Armed with our coloured pens and pencils, and pecs symbols on the laptop, we worked together as a team to communicate our thoughts and ideas of what we wanted to achieve at Space this year; and how staff can help us facilitate these things! We then jotted down our new years resolutions on our paper leaves, and coloured them in to personalise them!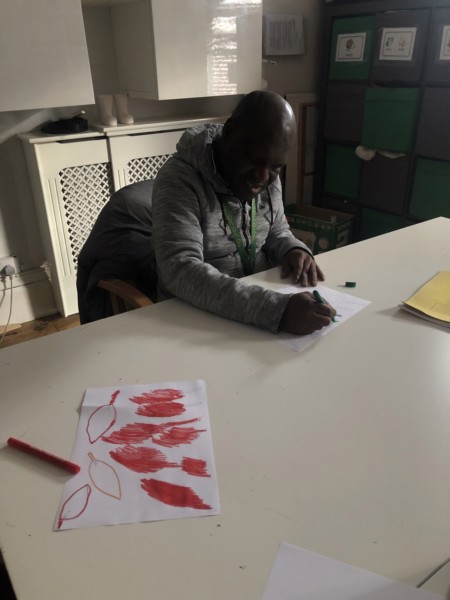 After laminating them, we were able to stick the new leaves on the branches of our tree- in pride of place for all to see!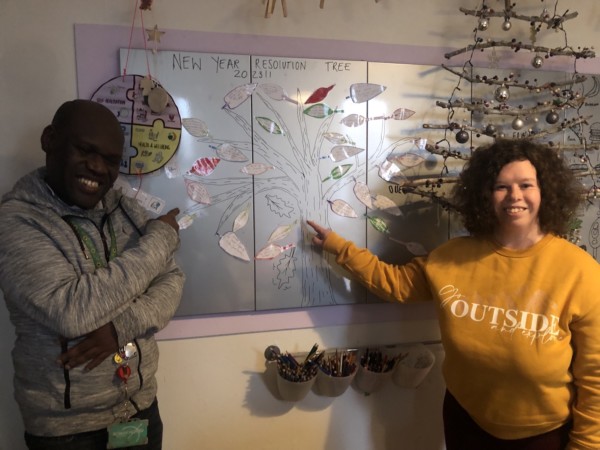 Our goals included exploring new places within Nottingham; planning trips for days out, and exploring our love of languages by trying to learn some French!


Come back and watch this SPACE to see how we get on with achieving our resolutions throughout the year!