Did someone say…. Spooky season celebration?!
Here at space, we are all for throwing after hour festivities, and what better way to celebrate Halloween than by throwing a fancy dress party filled with ghouls and ghosts?!
With some help and planning from our wonderful staff team, we were able to transform our Radford boulevard site into a house of horrors that even Dracula would be proud of!
Fancy dress on, building decorated: and we were ready to enjoy our evening!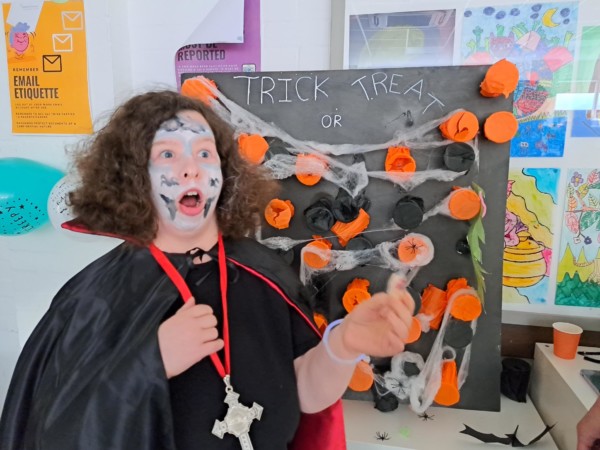 (Image description: We are having a blast in our wonderful Halloween themed costumes!)
With a host of fantastic and freakish games to be played- we had a great time taking part in 'The Witches limbo' and 'Tormented tin can alley'!! – soon after, we filled up on a range of scary looking food and drink- before the music came on and we danced the evening away!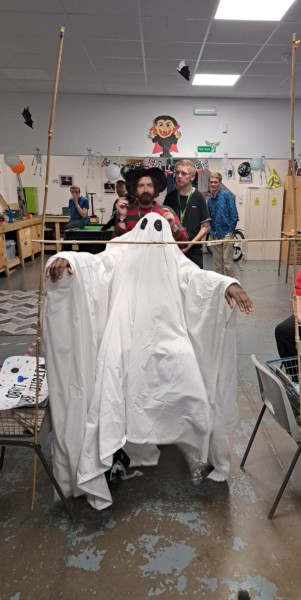 (Image description: We had a 'thrilling' time playing limbo and tin can alley!)
It was an amazing evening that gave us the chance to let loose with friends and socialise after hours at space! We can't wait for the next party (Christmas themed, anyone?!) and the chance to enjoy more delish food and drink; and another oppertunity to show off our wild dance moves!
(Image description: The Halloween party crew posing for the camera!)