The warmth of summer has brought to life the fruits of nature, which we have been fortunate enough to get a hold of here at space!
This week, we have been out and about around Nottingham; Eventually stopping off at the nature reserve at the Lakeside Arts Centre, in Lenton!
Armed with a litter picker, some empty Jars, and all the enthusiasm we could muster – we got together in groups to scour the shrubbery for some sought after Blackberries- and what a jackpot we found!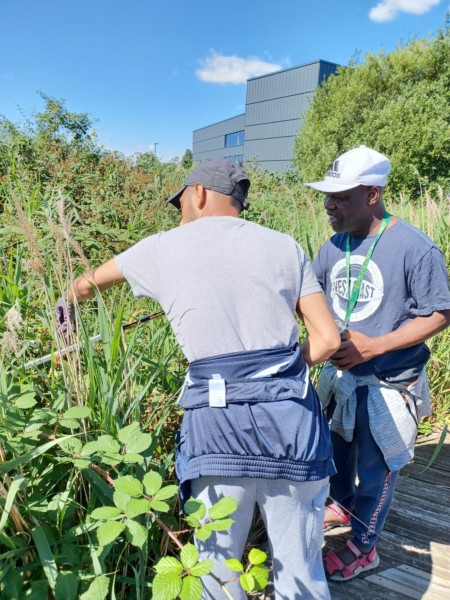 After putting on our gardening gloves- and pushing back the shrubs with the litter picker (inventive thinking- we know!) we were able to grab handfuls of these ripe delights- as the recent heatwave and subsequent rain has created ample weather for these tasty treats to flourish! It was a lovely opportunity to collaborate together and co-ordinate ourselves as part of a team as we soaked up the sunshine and got to work picking the berries!!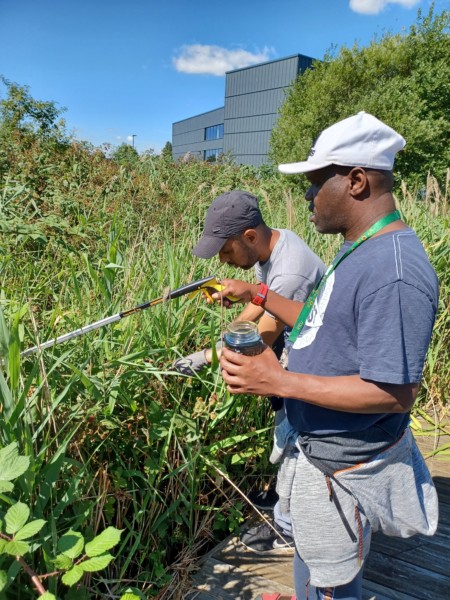 (Image 1,2,3 description: Working together as a team to push back the greenary and handpick the blueberries that are hiding! We put them in clean jars ready to take back to space!)
After filling our jars to the top, we headed back to space for spot of lunch, where we brainstormed what we could make with our catch of the day- and we settled on home-made blackberry jam and scones!!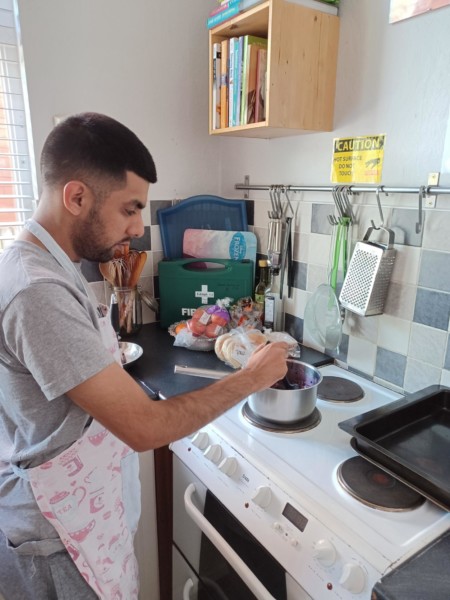 (Image Description: mixing our blackberries on the stove with sugar to make the perfect jam!)
Having boiled down our washed berries with sugar and lemon to make the jam, we rolled up or sleeves and got to work kneading the flour, sugar and milk together to make the perfect scones to pair with our jam! We worked really well together, and were able to hone in our co-ordination and fine motor skills by following the instructions on the recipe- we think Mary Berry would be proud!

(Image Descriptions: working hard to make our own dough to make our scones!!)
Have you tried making jam before? what are your favourite summer baking recipes?! We would love to hear in the comments below!