Ahoy there Maties!
The Ethel Trust Community Barge's is a charity that we have been working with for a number of years here at Space Inclusive. The trust enables us to spend days out and residential trips away on some of the manned barges; where the lovely staff and accessible boats allow us to sail along and explore the local rivers and canals! It is a wonderful opportunity that swings by every summer; and we love taking advantage of an invite to hop aboard, don our life vests, and sail the seven seas! (well, maybe not quite!)
This week, our cross street site took off and headed towards the dock in Sheffield; arriving early morning, still rubbing sleep from their eyes!
The barge was beautiful, and catered to individuals of all needs; and even came equipped with a mini hoist/ lift to make descending onto the boat a walk in the park for anyone with accessibility impairments! Here is what they had to say about their adventures…
Soon after our group decent onto the beautiful 'PEARL'; we headed off upstream; but not before suiting up with our life vests, and listening to some important safety announcements by the fantastic skipper; and wonderful staff!
As the engine thudded along and we began to glide through the waters, the clouds in the sky, as if on que – parted; allowing the glorious sunshine and Blue skies to wrap us up and warm us through as we sat on deck; admiring our surroundings as they passed us by.

The team went through all of the procedures that are required when sailing; including how to navigate the Locks when chuntering down the canals, and how to steer the boat!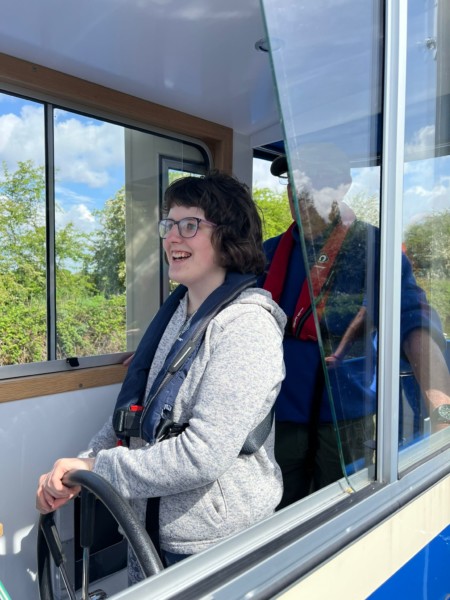 We spent our days flittering inside and outside; taking strategic 'game' breaks to play with our peers when not outside, and made our lunches in the group mess (that's kitchen/ social area to us non sailing folk!)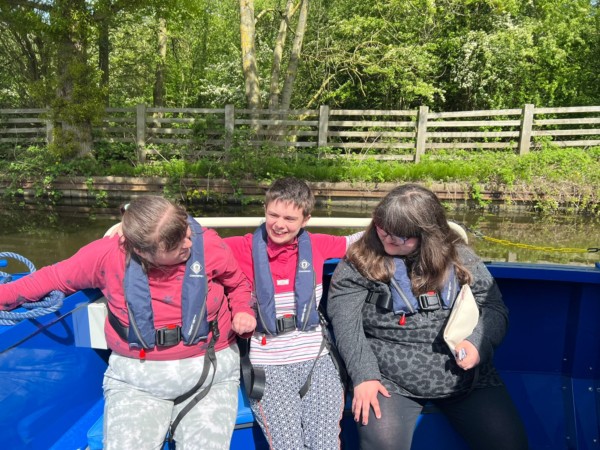 It was so wonderful to be able to soak up some sunrays in this very unpredictable summer; and spend the day absorbing a new environment and breathing in nothing but fresh air! It was even better that we could spend it socialising; and not one of us ended up overboard- what a result!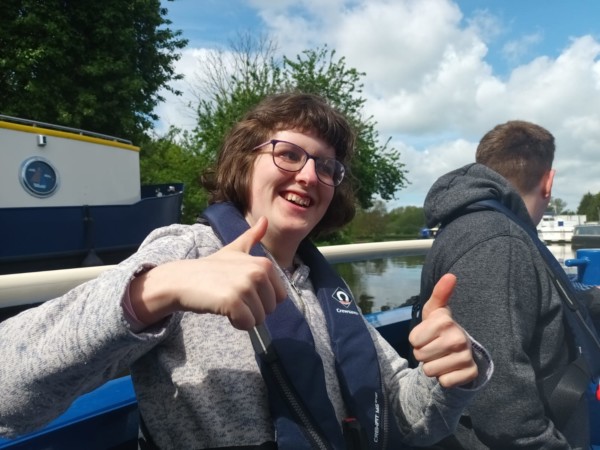 We want to thank the amazing crew so much for such a great day, and all who helped to organise it! We are itching already to get back aboard; and cant wait for next year to roll around- ready for another adventure with the Ethel Trust Community Barges!
For more information about the trips and history of the Ethel trust Community Barges; check our their website here!!