Nothing says 'summer celebration' quite like a Resort themed party!
With the help of our amazing staff, we were able to organise a fantastic out of hours evening; filled with laughter, food and a fun-fair themed games area- we were only plane ride away from being transported on holiday!
Our Radford Boulevard site was transformed into a resort with a kaleidoscope of colourful decorations, which were beautifully hand-made!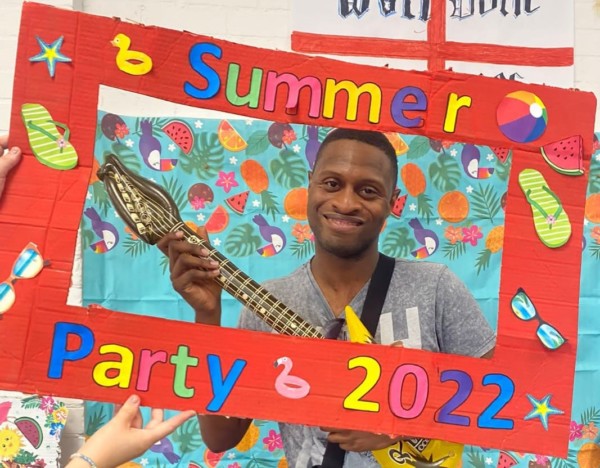 (Image Descriptions: Our wonderful handmade decorations set the scene for our fantastic resort- where we had a selfie frame to take pictures of the night!)
After sprucing the place up; we dusted off our resort themed outfits (Hawaiian shirt, anyone?) and transported our self on a short stay to the site for the evening, where we were able to socialise and indulge in an array of lovingly made snacks! After gaining some energy from our sweet treats, it was time to focus on winning some games! No expense was spared on preparing the games for our 'resort members'- and we had a fantastic time playing 'Hook the duck' 'Tin can alley' and 'limbo' – as well as shooting our shot on a shooting range! We finished off the games with a round of 'pinata'- where we swung our hearts out to load our pockets with sweets for later!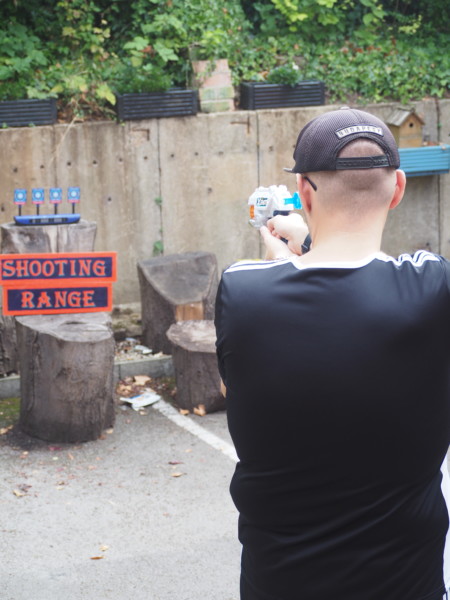 (Image Descriptions: having an amazing time playing our party games – hook the duck, tin can alley and limbo!)
With a sweat worked up from all of the festivities, we very much enjoyed kicking back and refreshing with a cold Mocktail! (Butlins, eat your heart out!)
We finished off the evening in typical resort fashion- by blasting the tunes, and having a boogie to the likes of the 'macarena' and the 'cha cha slide'!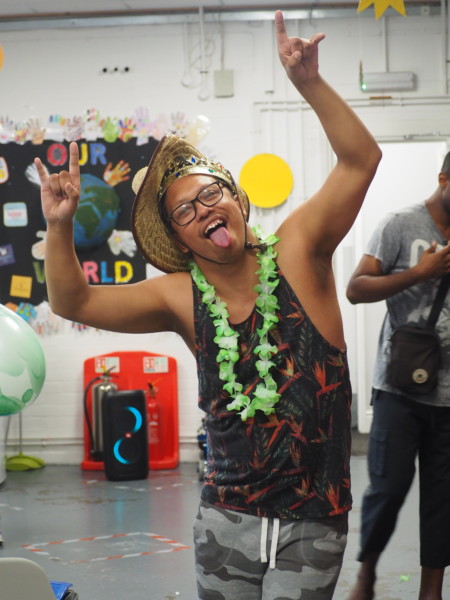 (Image Descriptions: Swinging our way into success with the pinata, and having a boogie to some old school classics! *and look at the fantastic spread we hand put on!)
As the night drew to a close, we boarded our chosen methods of transport and whizzed away through the evening- excited for another evening like this to happen again soon!
A HUGE thankyou to our wonderful space staff who took part in planning and orchestrating the night!
Have you enjoyed a summer party this year? what is your favourite party game to play? We would love to hear your say in the comments below!