Here at Space Inclusive, festivities were felt and great times were had as we celebrated Queen Elizabeth II Platinum Jubilee!! June 3rd 2022 marked 70 years of reign for Queen Elizabeth – over the United Kingdom and the Commonwealth; and of course, we need no excuse for a party!
Over at our sites, parties fit for royalty were had, as bunting was displayed, decorations made, and feasts consisting of sandwiches, cakes and of course- High Tea, were had in our wonderful garden! The music was fantastic, spirits were high; and we can not wait to enjoy more wonderful celebrations in the sunshine again soon!
(Image Descriptions: Everyone in the garden with bunting and flags //Featured image: A beautifully decorated table of wonderful treats ready to eat to celebrate the Queens Platinum Jubilee)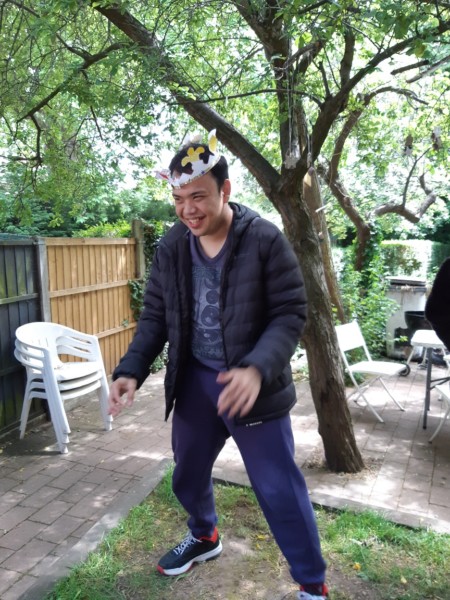 Do you think Queen Elizabeth II would approve of our celebrations? Be sure to leave us your comments below!